AGRI-TRAC Inc. History
This Canadian Corporation was founded in Woodstock, Ontario under the name Woodkin Agri-Systems, and has been specializing in renovation, repairs, and retrofitting of existing dairy barns since 1976.
This company became widely known in the Southern Ontario area where there are many top dairy herds with animals of great value. A consistent problem observed was the dangers of slippery concrete in areas that the animals walked on. Upon being approached by many of these dairy operators to find an economical and more effective way of solving this problem than existed at that time, the AGRI-TRAC concept was born.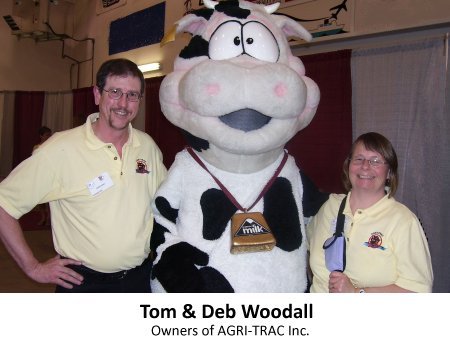 To date, there has been well over 6.7 million square feet of AGRI-TRAC texture placed into dairy & beef barn floors. Information and statistics gathered from Canadian and American customer evaluations has proven that the AGRI-TRAC texture is far superior to any previous method of floor alteration. So much so, that it is the only process that pre-cast slat manufacturers will allow on their product that won't void the manufacturer's warranty.
AGRI-TRAC's Custom-made equipment holds both Canadian and the United States Patents.
We are always available to answer your questions & concerns. Contact us to find out why AGRI-TRAC is the clear choice.
Beware of copycats. They don't have the years of research and engineering that has been done to create AGRI-TRAC Traction-Milling™. None other compare!