Determine Which AGRI-TRAC Application Best Suits Your Needs
Depending on your barn flooring needs, we are able to:

Create a completely new floor finish for you, OR

Work with you to improve your existing floor. 
NEW BUILD
AGRI-TRAC Traction Milling is an ideal way to start off your new barn floor surfaces as it:
Provides 360 degree anti-slip traction

Maintains a solid floor finish that does not house manure, resulting in a reduction of bacteria

Positive traction aids in PREVENTION of delamination, white line abscesses, and interdigital strains caused by grooving

Provides confidence in footing by supporting heat detection & preventing falls in stressing situations

Doing it right the first time saves $$$ and saves having to fix the issues brought on by other floor finishes

OVER GROOVED FLOORING
Do you have grooved flooring in your barn? Compare the differences between grooved floors and Traction Milling:
Grooved floors work as a reactive measure on a slip-and-catch principle
Grooved floor only works when the cow is in the direction of the groove, making it reliant on the hoof catching the groove edge to prevent a slip from continuing
Reactive catch is known to cause whiteline abscesses & delamination of the hoof
Diamond groove floor holds approximately 2 gallons of manure 10 sq. ft
Grooved flooring holds more bacteria, which can lead to digital dermatitis & other hoof diseases
       VS THE AGRI-TRAC METHOD
Traction Milling machines a textured finish to flat areas between the grooves, creating a preventative slip surface

Traction Milling eliminates/minimizes the impact of slip and catch

Traction Milling provides even hoof wear, where the rate of wear is less than the rate of growth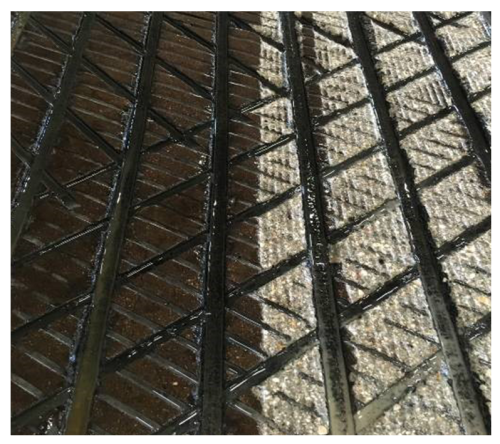 OVER IMPRINTED FLOORING
Do you have imprinted flooring in your barn? Compare the differences between imprinted floors and Traction Milling:
Imprinted floors work on a slip-and-catch principle, similar to grooved floors

Imprinted floors are created while the cement is wet

This method displaces the cement while imprinting the shape, which causes a doming effect on the surface

The domed surface creates an unstable effect and decreases cow comfort
       VS THE AGRI-TRAC METHOD
Traction Milling levels off the floor and provides an overall more level & stable footing surface

Traction Milling helps to reduce the slip-and-catch with a preventative 360 degree anti-slip surface

This provides confidence in footing while improving hoof health and lameness prevention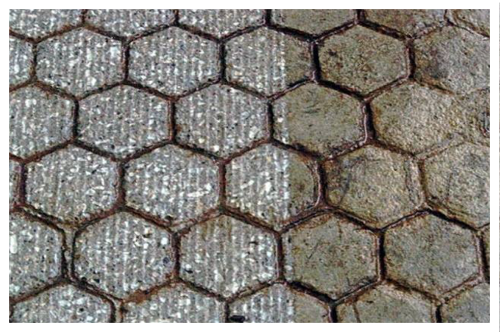 PRE-CAST SLAT FLOORING
Do you have pre-cast slat flooring in your barn? See how Traction Milling can help you:
Traction Milling was developed specifically for use on slat flooring

Our application was developed in conjunction with slat floor manufacturers who were experiencing a glassy, slippery surface

Our flooring has been approved for use by slat floor manufacturers based on low vibrations and minimal depth of cut

Traction Milling ensures minimal loss of structural strength and no sub-structural cracking based on the depth of the cut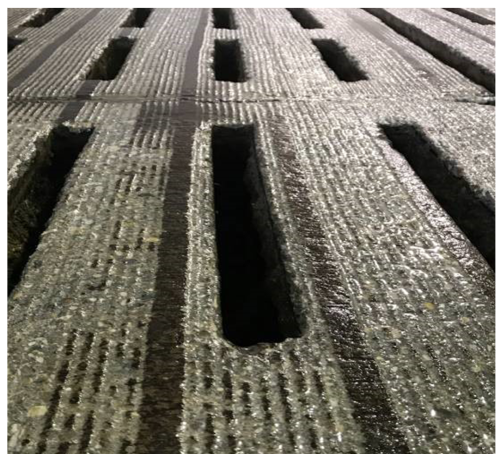 Whether you have existing flooring that needs an upgrade or you're looking for a new floor to prevent future problems in your herd health, AGRI-TRAC can help.